Tour Scotland by Car Hotels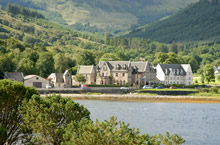 Tour Scotland by Car is the association of friendly, good quality hotels located in some of Scotland's most scenic areas. Many are family owned and operated and offer a more personal Scottish atmosphere than larger chain hotels. To view the hotel list click here.
To check availability of your preferred hotels, to book or for further information, please phone or e-mail us. You can also use our enquiry form which has space for comments.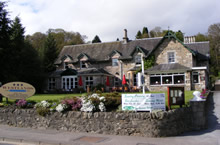 All take a personal pride in ensuring your stay is a comfortable and friendly one, with an emphasis on traditional hospitality and good food. Several hotels have award winning restaurants.
Your Tour Scotland by Car holiday gives you the freedom to book in advance and dream of Scottish touring days to come, secure in the knowledge that a warm welcome awaits you each evening. Scotland by Car can help you choose your Scotland by Car hotels and plan your itinerary if you need us to. All rooms are with ensuite facilities.
You can book as few or as many nights as you wish in any number of hotels, either with dinner included or for bed & breakfast only - the choice is yours!